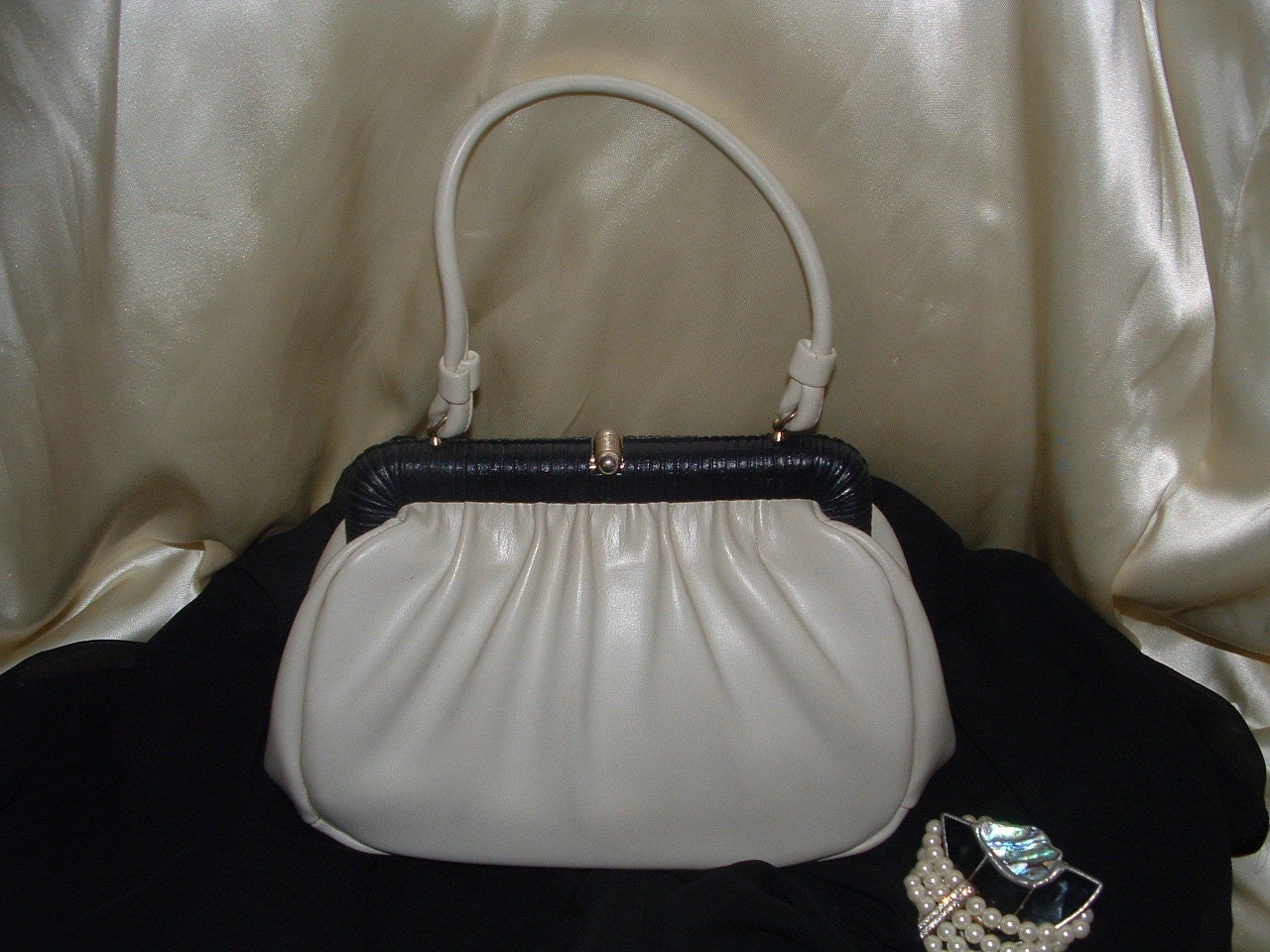 Vintage Ecru-Winter White Elegant Handbag
A gorgeous vintage Ecru/ Winter White simulated leather handbag from the 1960s is in excellent condition; inside and out. No marks or scratches on the exterior of the bag or the black or gold-tone trim snap closure. Bags appears to have very little use. Interior is lined with bone color fabric and has one zipper pocket. One elegant sturdy handle with 4 bottom base studs. Elegant and stylish! Bag measures: 11" x 8".
Our bags are top quality--we ONLY sell authentic designer/vintage bags. We all know that some vintage bags come with a little life. Should there be life or light markings on one of our bags, we'll be sure to note it in the product description.
You can purchase this bag directly from our site for a steal of a deal at $30.00: click here!
Two Crazy Bag Ladies