Sorry. This bag has been sold! Thanks for visiting our blog.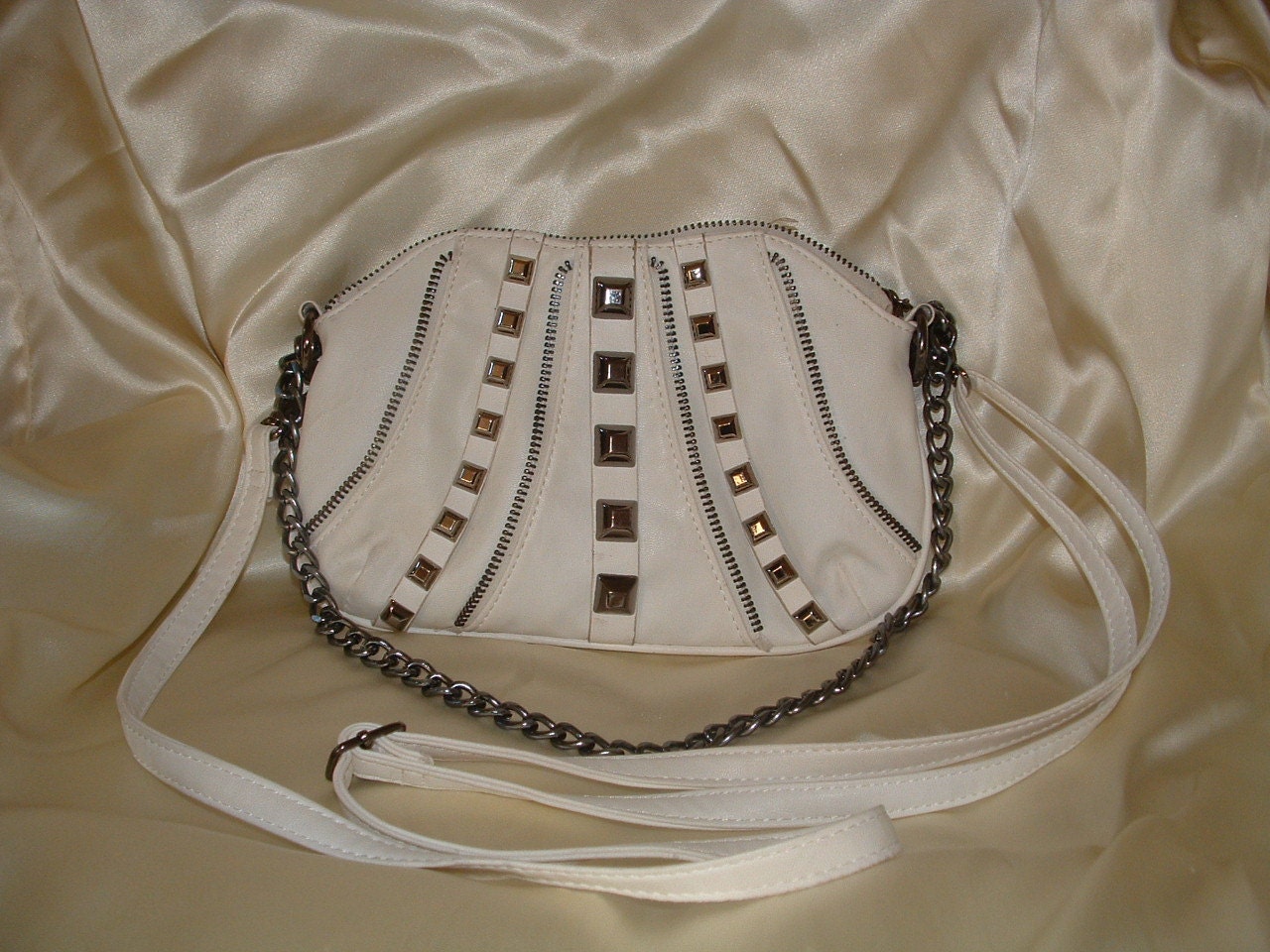 Olivia & Joy White Vegan Cross-body Handbag
A vegan bag with the look and feel of real leather! Made of vinyl and polyester! A great handbag for the Spring/Summer Season. Faux zippers line the front along with metal studs and a chrome-tone accent chain. Top has a full zipper closure and adjustable strap for shoulder or cross-body style. Grey fabric interior with full zipper pocket and two open pockets for cell phone or small items. Bag is in excellent condition! Olivia + Joy New York stamp inside. Bag measures: 9-1/4" x 6".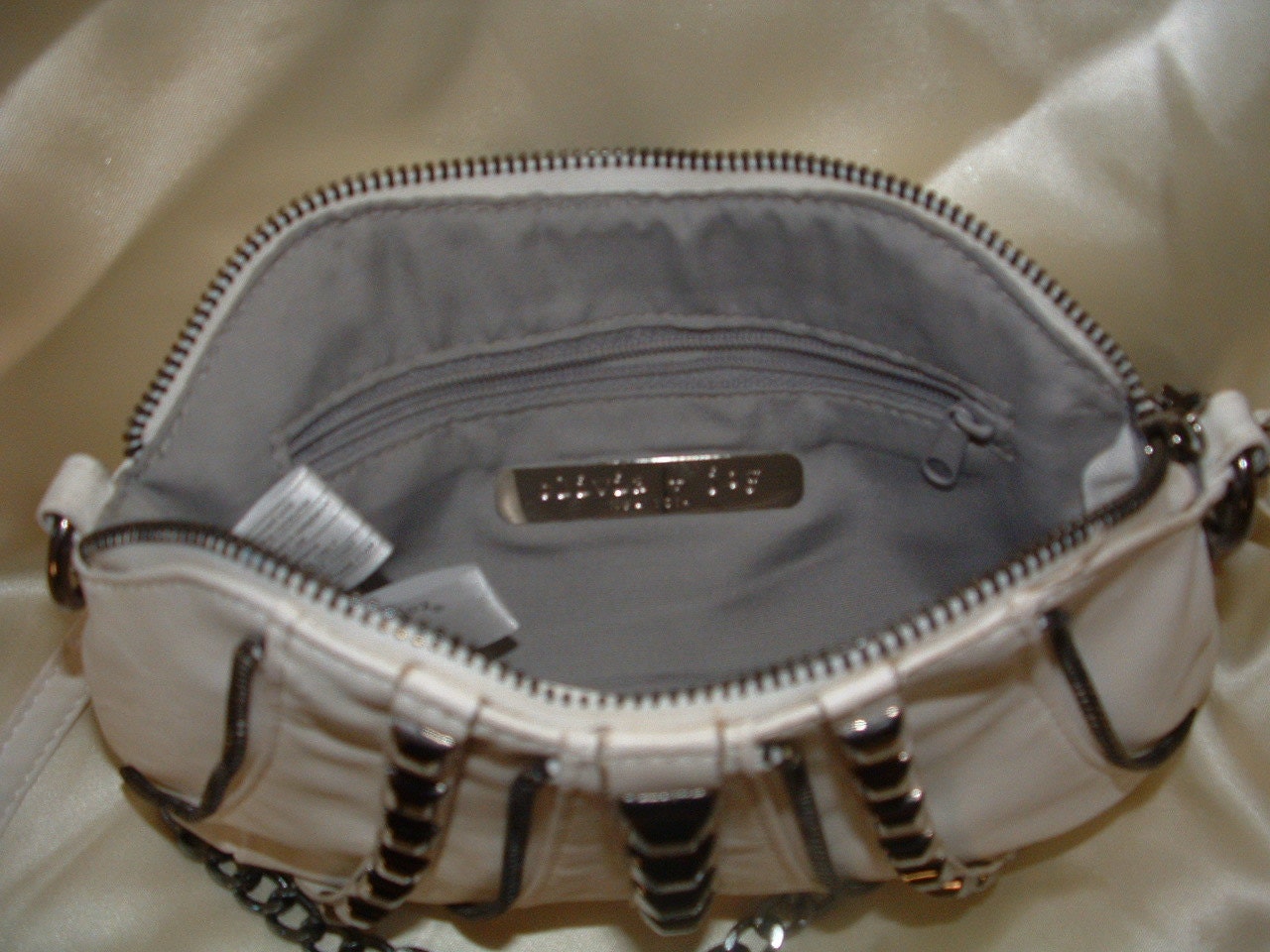 O
ur bags are top quality--we ONLY sell authentic designer/vintage bags. We all know that some vintage bags come with a little life. Should there be life or light markings on one of our bags, we'll be sure to note it in the product description.
You can purchase this bag directly from our site for a steal of a deal:
click here!
A steal for $30.00 plus FREE shipping within the U.S.!
Thanks!